Education – Experiential Education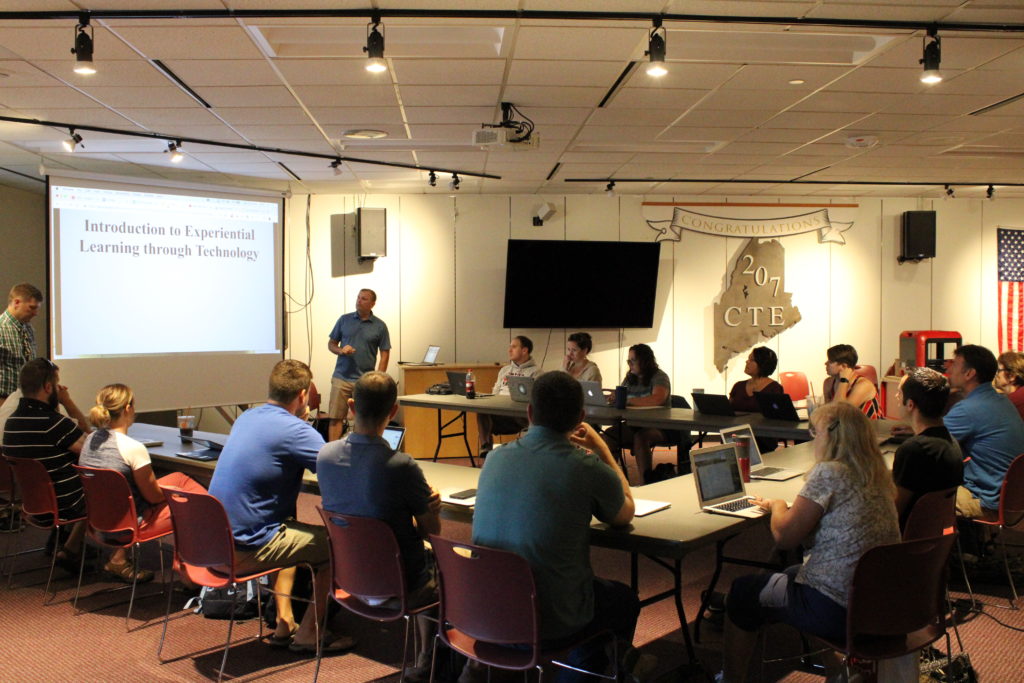 Program Overview
Experiential Education is designed for current and future educators who teach in middle and high schools.  Building on the participant's existing teaching experience and certification, the program offers practical learning experiences to help instructors safely and effectively integrate introductory level traditional and new advanced technologies into project-based lessons.  Student and teacher safety in all projects is a primary focus of the program which also addresses inter-disciplinary curriculum development, assessment strategies for hands-on projects, lab management, project management, and specific technical skills.  This advanced certificate program may also serve as the entry-point to successive degrees in education.
Key Learning Objectives
Graduates of the Experiential Education Program will be able to:
Articulate to students and parents the benefits of integrating the experiential practical application into academic courses
Design and implement experiential learning experiences and activities that address the diverse learning needs of all students
Design and implement experiential learning experiences and activities that foster the development of critical thinking and problem-solving skills
Determine and implement effective classroom management and safety practices for experiential learning environments
Successfully integrate literacy, mathematics and other relevant subject matter into project-based learning
Use appropriate assessment strategies to inform curricular decisions, adjust experiential instruction, and evaluate student learning outcomes
Reflect on their teaching practices and continually seek opportunities to grow professionally.
Build and engage effective community advisory committees
---
Prerequisites
Candidates must possess a bachelor's degree and must have passing scores on PRAXIS Core, a course that satisfies Teaching Exceptional Students in Regular Classroom, passing scores on PRAXIS II, and passing scores on Principles of Teaching and Learning Level 7-12.