Cafeteria Associate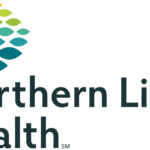 Hiring for All Shifts and Schedules
Sign on bonus: This position is eligible for up to a $1,000 sign on bonus.
Current employees of any Northern Light Member Organizations or those with a service break less than one year are not eligible.
Summary:
The Cafeteria Foodservice Associate provides food and service to patients, cafeteria customers and catering customers at NL EMMC. They prep food, run the cash register, set up/break down and deliver catering to requested functions.
Responsibilities:
PEOPLE
• Follows departmental policies and procedures.
• Is flexible with work schedule.
• Willingly accepts direction and performs other duties as assigned.
• Participates in the training of new hires.
• Area is stocked for the next shift.
SERVICE
• Provides excellent customer service–Seeks out customers in need of assistance, uses key words when helping customers. Engages customers with quick eye contact and a friendly smile, service is provided in a timely manner.
• Workstations are set up on time (Cafeteria, Kitchen).
• Encourages customers to complete customer satisfaction surveys.
• Actively participates in service recovery efforts.
• Prepares food for salad bar using recipes and following established rotations, keeps salad bar well stocked.
• Keeps floor swept, empties trash, stock supplies, makes coffee.
• Operates cash register, daily overages/shortages are within standards, writes daily menu and maintains weekly menu pricing book.
• Completes slicer duties according to standards and on time.
• Prepares items according to menu and standardized recipes.
• Returns catering carts/supplies to kitchen for cleaning and restocking.
• Prepares items for patient food service.
• Prepares, delivers, and sets up catering events according to guidelines in a timely manner. Event setup 15 minutes prior to start time of event, food presented in a pleasing manner.
• Communicates effectively with catering customers to assure customer satisfaction.
QUALITY
• Demonstrates knowledge of food safety and sanitation: 1) hand hygiene and proper use of gloves; 2) time/temperature principle; 3) prevents cross contamination; 4) labels and dates foods appropriately for safe storage, follows "use by" guidelines.
• Cleaning responsibilities: 1) work area is cleaned and sanitized when finished with a task; 2) completes daily/weekly/monthly cleaning lists; 3) equipment used in food prep cleaned.
• Handles equipment safely and reports equipment malfunctions.
• Attends mandatory in services, completes ICare modules 2 wks. prior to evaluation.
• washes pots, pans, dishes, utensils etc.
FINANCE
• All overtime is approved by a supervisor.
• Assists in receiving and putting orders away. Rotates stock appropriately using "first in first out".
• Minimizes over production by following standardized recipes, production guides and using correct portion control.
GROWTH
• Participates in theme days and promotions.
• Encourages customers to use Quick Bite program.
Other Information:
High School Diploma/General Educational Development (GED)
Competencies and Skills
Behaves with Integrity and Builds Trust: Acts consistently in line with the core values, commitments and rules of conduct. Leads by example and tells the truth. Does what they say they will, when and how they say they will, or communicates an alternate plan.
Cultivates Respect: Treats others fairly, embraces and values differences, and contributes to a culture of diversity, inclusion, empowerment and cooperation.
Fosters Accountability: Creates and participates in a work environment where people hold themselves and others accountable for processes, results and behaviors. Takes appropriate ownership not only of successes but also mistakes and works to correct them in a timely manner. Demonstrates understanding that we all work as a team and the quality and timeliness of work impacts everyone involved.
Practices Compassion: Exhibits genuine care for people and is available and ready to help; displays a deep awareness of and strong willingness to relieve the suffering of others.

Education
Required High School Diploma/General Educational Development (GED)

Working Conditions
Potential exposure to noise levels being uncomfortable.
Extend body and limbs to reach items.
Lifting, moving and loading 20 to 30 pounds.
Prolonged periods of standing.
Prolonged periods of walking.
Potential exposure to very hot or cold temperatures.
Equal Opportunity Employment
We are an equal opportunity employer and all qualified applicants will receive consideration for employment without regard to race, color, religion, age, disability status, gender, sex, sexual orientation, gender identity, ancestry, protected veteran status, national origin, genetic information or any other legally protected status.