Hospitality Associate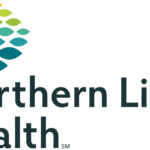 Hiring for All Shifts and Schedules
Sign on bonus: This position is eligible for up to a $1,000 sign on bonus.
Current employees of any Northern Light Member Organizations or those with a service break less than one year are not eligible.
Summary:
The Hospitality Associate works closely with patient care staff to assist patients with menu selection prior to meals. Assists with tray assembly and meal delivery.
Hospitality associates communicate effectively with patient care staff including nursing unit staff, kitchen supervisors, cooks, and patient food service attendants when filling patient menu or other specific requests.
Provide tube feedings, when necessary, in between meal nourishment as directed by patient care staff, deliver courtesy trays as needed, enter menu selections and utilize a variety of software programs to provide patients with healthy, nutritious meals based on dietary need and requirements.
Responsibilities:
Specific duties and responsibilities:
Accurately assemble meal trays according to standards and delivered to the correct patient using 2 patient identifiers, in a timely manner, adhering to time and temperature standards
Ensures patient menu preferences, food allergies, and other pertinent information is entered into Computrition for patient safety and meal satisfaction.
Patient Tray Retrieval
Uses Cerner and Computrition to ensure accuracy in diet orders.
Works safely and follows all safety policies.
Practices appropriate hand hygiene policies
Reports incidents or hazards immediately
Monitor refrigerator and freezer temperatures and assures open food containers are labeled and dated; discards outdated food items.
Proactively resolves any food service-related issues as they arise.
Responds to communications (phone calls, voice messages, and emails) in a timely manner.
Consistent and reliable attendance
Participates in skills training opportunities when available.
Continually develops skills and/or job knowledge.
Proactively seeks out solutions to problems for self, co-workers, patients, and visitors.
Other Information:
Prior experience working as a member of a team in a customer service setting, required. Must be customer service oriented, pleasant, and outgoing.
Must be comfortable using computers.
Competencies and Skills
Behaves with Integrity and Builds Trust: Acts consistently in line with the core values, commitments and rules of conduct. Leads by example and tells the truth. Does what they say they will, when and how they say they will, or communicates an alternate plan.
Cultivates Respect: Treats others fairly, embraces and values differences, and contributes to a culture of diversity, inclusion, empowerment and cooperation.
Fosters Accountability: Creates and participates in a work environment where people hold themselves and others accountable for processes, results and behaviors. Takes appropriate ownership not only of successes but also mistakes and works to correct them in a timely manner. Demonstrates understanding that we all work as a team and the quality and timeliness of work impacts everyone involved.
Practices Compassion: Exhibits genuine care for people and is available and ready to help; displays a deep awareness of and strong willingness to relieve the suffering of others.

Working Conditions
Lifting, moving and loading 20 to 30 pounds.
Prolonged periods of standing.
Prolonged periods of walking.
Equal Opportunity Employment
We are an equal opportunity employer and all qualified applicants will receive consideration for employment without regard to race, color, religion, age, disability status, gender, sex, sexual orientation, gender identity, ancestry, protected veteran status, national origin, genetic information or any other legally protected status.