Medical Assistant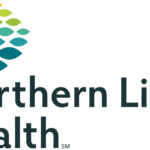 This position is eligible for a $2,000 (minus tax) sign on bonus that is paid out in one lump sum. Requires 1 year commitment. *Current employees of any Northern Light Health Organizations or those with service breaks less than a year are not eligible for a sign-on bonus*
Summary:
To provide clinical support for the medical practitioners. The Clinical Assistant assists the practitioner in the performance of medical procedures, conducts follow up with patients on lab and test results, screens patient calls as needed, performs phlebotomy work, and manages the patient record. Acts as liaison between patient, hospital, other providers, and the practitioners. *CMA, CCMA, MA, RMA, LPN, EMT, CA
Responsibilities:
• Practices the Gold Standard Behaviors. • Uses API and EBT appropriately. • Dresses appropriately. • Maintains confidentiality of all patient, donor and employee information. • Collects, reviews and documents patient's current health status and history according to standard. Chart prep protocol is done prior to visit. • Performs and documents clinical/nurse visits per office workflow. • Orders, and/or inventories all state-supplied immunizations as delegated. Immunizations are stored and documented per state requirements. • Prepares lab specimens for transport. • Follows office workflows. • Participated in quality control/performance improvement activities. • Observes safety rules/regulations/policies and procedures. • Proper use of BHMH property and equipment. • Is knowledgeable in preparing patients to be seen in the practice. • Performs and documents results of point of care testing and appropriate interventions. • Performs ongoing patient screening, planning and implementation of patient care by effectively implementing the care. • Coordinates patient educational materials and ensures their availability. • Observes Standard Protocols for Infection Control. • Participation in PCMH/ACO/MU measures. • Participates in annual mandatory in-service. • Maintains qualifications.
Other Information:
CMA or CCMA required.
Competencies and Skills
Behaves with Integrity and Builds Trust: Acts consistently in line with the core values, commitments and rules of conduct. Leads by example and tells the truth. Does what they say they will, when and how they say they will, or communicates an alternate plan.
Cultivates Respect: Treats others fairly, embraces and values differences, and contributes to a culture of diversity, inclusion, empowerment and cooperation.
Fosters Accountability: Creates and participates in a work environment where people hold themselves and others accountable for processes, results and behaviors. Takes appropriate ownership not only of successes but also mistakes and works to correct them in a timely manner. Demonstrates understanding that we all work as a team and the quality and timeliness of work impacts everyone involved.
Practices Compassion: Exhibits genuine care for people and is available and ready to help; displays a deep awareness of and strong willingness to relieve the suffering of others.

Education
Required High School Diploma/General Educational Development (GED)

Working Conditions
Potential exposure to abusive and/or aggressive people.
Work with computers, typing, reading or writing.
Lifting, moving and loading 20 to 30 pounds.
Prolonged periods of sitting.
Prolonged periods of standing.
Prolonged periods of walking.