Medical Assistant – Cardiology Clinic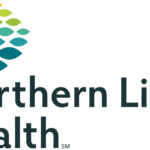 The Medical Assistant provides office-based support to medical practitioners providing palliative care services in a community-based setting. Responsibilities include both clinical and administrative duties necessary to provide quality care in an innovative model to patients in their home, assisted care and nursing facilities. Duties include but are not limited to conducting follow up with patients on palliative care recommendations, screening calls as needed, "virtually" rooming patients, preloading medical information in the electronic health record and providing back up for palliative care services coordination, intake and scheduling of new referrals. The Medical Assistant plays a significant role in helping to coordinate care and must have a strong interpersonal skill set as communication frequently involves speaking with seriously ill patients and other providers of patient care. The incumbent will gather and analyze information regarding patient information and prioritize needs accordingly. The incumbent utilizes critical thinking and problem-solving skills to promote continuous quality improvement. Assists in researching problems of concern, following through to resolution. Administers immunizations and performs lab work as directed. Performance reflects the mission and values.
Responsibilities:
'Clients We actively assist clients and families to achieve their highest level of personal health and independence. Recognizes that clients are the reason we exist as an organization. Recognizes the uniqueness of each client/family. Treats clients/families with "golden rule" in mind. Recognizes that clients/families may have different beliefs/values and accepts them without judgment. Links clients/families to appropriate services when indicated. Seeks assistance from other team members when barriers to effective treatment are present. Integrity We maintain the highest levels of integrity, worthy of client and community trust. Stands up for what is believed to be the right course. Keeps confidences. Is a direct, truthful individual. Accepts responsibility for own mistakes. Apologizes for misunderstandings, inconveniences, or mistakes. Stewardship We use our resources thoughtfully and responsibly. Understands and supports the mission. Uses resources appropriately and not excessively Avoids waste. Employees We value the contribution of our employees as partners in our mission and actively seek their input and participation. Identifies and communicates opportunities for improvement. Resolves issues directly with people/person involved. Maintains a balanced perspective. Demonstrates flexibility. Maintains a positive attitude. Seeks first to understand, then to be understood. Participates in new employee integration. Supports work/life balance for self and others. Excellence We deliver compassionate, professional, high quality care and service. Responds with empathy to those who are less fortunate. Responds to problems quickly and directly. Seeks opportunities to learn and grow. Presents a professional image and wears ID badge. Respect We demonstrate reverence and compassion for all people. Shows sincere interest in each person. Expresses appreciation. Seeks to understand others' thoughts, feelings, and concerns. Treats all persons with respect and compassion. Collaboration We partner with others to achieve our mission. Participates in internal and external educational opportunities within and outside of Northern Light. Speaks positively about the organization. Seeks to involve others when appropriate. Acts as a resource to assist others in area of expertise. Community We are dedicated to serving those in need, using our resources, expertise and influence to achieve the greatest good. Spends the extra effort to put people at ease. Motivates individuals and teams. Helps individuals realize the importance of their work in contributing to the mission. Corporate Compliance Adheres to Northern Light's Corporate Compliance Policies and Procedures. Acts responsibly in conducting business with sound ethical standards and in compliance with all applicable rules, regulations and laws Seeks advice from an appropriate manager, director or the Corporate Compliance Officer concerning appropriate actions needed to be taken in order to comply with the Corporate Compliance policy. Reports any potential or real ethical, legal, or regulatory violations to the Corporate Compliance Officer. Completes annual staff training Communication Provides meaningful information, both written and verbal, in a respectful, clear, concise and positive manner. Listens carefully to effectively understand the ideas, problems and suggestions of others. Accepts responsibility for information received, which results in effective dialogue with colleagues and/or subordinates. Consults appropriately with Supervisor. Attends staff meetings and appropriate client centered team conferences. Manages and responds to voicemail and email. Manages work and personal schedule to optimize client care. Customer Service Treats others with respect and courtesy. Responds promptly to requests for information and and/or assistance. Relays information in an accurate and timely manner. Contributes to a positive work environment through interactions with others. Responds in a timely manner to agency-initiated communication (ie paging, overhead paging, voicemail, email, etc). Demonstrates awareness of personal tone and body language. Recognizes cultural differences both internally and externally. Is available to clients, co-workers and customers during regular business hours Responds optimally and in keeping with Northern Light's values, to requests for assistance from clients, co-workers and customers. Quality Strives for excellence in all areas of job performance. Displays competency in required occupational and technical skills. Produces work which meets required standards for accuracy in clinical and/or administrative processes. Demonstrates initiative to continually improve performance and provide assistance within the work group. Seeks new and/or additional training opportunities to update and expand knowledge of job skills. Demonstrates competency in use of available technology and optimizes its use in job performance. Demonstrates an understanding of Joint Commission, state and federal regulations governing home health agencies and maintains compliance with regulations/organizational policies and procedures. Demonstrates behavior which promotes a culture of safety and quality. Teamwork Shares the mission of Northern Light Home Health Hospice, trusts the other team members, is accountable to the team and shares responsibility for achieving goals. Works with others in a cooperative manner to create a positive work environment. Acknowledges that every employee makes a valuable contribution to the team. Demonstrates helpfulness to others at all levels in the organization. Mentors and preceptors new staff. Demonstrates flexibility with assignment when deemed necessary to meet client needs.
Other Information:
BLS for Healthcare professional certification is required at time of hire.
Medical Assistant Certification required (or obtained within 6 months of hire).
Competencies and Skills
Behaves with Integrity and Builds Trust: Acts consistently in line with the core values, commitments and rules of conduct. Leads by example and tells the truth. Does what they say they will, when and how they say they will, or communicates an alternate plan.
Cultivates Respect: Treats others fairly, embraces and values differences, and contributes to a culture of diversity, inclusion, empowerment and cooperation.
Fosters Accountability: Creates and participates in a work environment where people hold themselves and others accountable for processes, results and behaviors. Takes appropriate ownership not only of successes but also mistakes and works to correct them in a timely manner. Demonstrates understanding that we all work as a team and the quality and timeliness of work impacts everyone involved.
Practices Compassion: Exhibits genuine care for people and is available and ready to help; displays a deep awareness of and strong willingness to relieve the suffering of others.

Education
Required High School Diploma/General Educational Development (GED)

Working Conditions
Work with computers, typing, reading or writing.
Prolonged periods of sitting.
Prolonged periods of standing.
Prolonged periods of walking.
Potential exposure to abusive and/or aggressive people.
Potential exposure to diseases or infections.
Need to drive to perform responsible duties.
Potential exposure to noise levels being uncomfortable.
Potential exposure to noxious odors.
Lifting, moving and loading 30 to 50 pounds.
Lifting, moving and loading less than 20 pounds.
Potential exposure to very hot or cold temperatures.