Medical Assistants – Northern Light AR Gould Clinics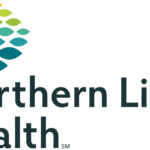 *$4000 sign on bonus eligible**
Summary:
The Medical Assistant provides primary clinical support to the provider, patient, and family members involved in the patient's care. Maintains complete and accurate documentation in the medical record to ensure continuity and quality of care. Promotes a clean and safe environment. Meets qualifications to provide care for patients within the age-specifics ranges cared for in the assigned practice setting. Collects subjective information from the patient, family, or patient representative and performs clinical interventions under the delegation of a physician/ mid-level provider, while reporting to dyad leaders or clinical lead for daily operational issues. Consistently provides the highest level of patient care and supports the needs of the patient, practice, and clinical team; while maximizing patient satisfaction, providing safe and cost-effective care, and performing at the highest level of their credential.
Responsibilities:
• Assists providers in exam procedures in a professional, safe, and competent manner; maintaining sterile technique when applicable. • Maintains current clinical competency, knowledge, and skills specific to the population of patients to whom care is administered. • Demonstrates ongoing professional growth and provides documented evidence of participation in continued educational offerings. • Collects, reviews and documents patient's current subjective health status and history. Completes initial Review of Systems consistent with reason for visit/chief complaint. • Is knowledgeable in the appropriate rooming and preparation of patients to be seen in the practice • Accurately documents subjective history and complaints, vital signs, and any interventions performed in the medical record according to hospital and practice standards. • Attains/maintains competency in point of care testing performed within the practice. • Attains/maintains competency in interventions performed within the practice and performs these interventions according to practice policy/protocol in order to enhance efficiency. May include, but not limited to EKGs, vital signs, PPD planting, phlebotomy, simple wound care and dressing changes, suture and staple removal, respiratory function testing, ear lavage, and splinting. • Demonstrates competency in safe medication administration; strictly adhering to the medication administration policy. • Immunizations are scheduled, administered per CDC recommendations, and documented per practice guidelines. • Accepts telephone orders according to practice protocols, documents these orders utilizing read-back method to prevent error, and completes orders in a timely fashion. • Refills medication prescriptions per office protocol, regulations, or refers to Clinical Practice Lead as appropriate. • Completes orders per provider direction or JPP, safely, in a time-effective manner, supported by appropriate documentation. • Participates in maintenance of working environment (e.g., cleaning, stocking of rooms) daily or as necessary. Maintains cleanliness of room per infection control policy. • Identifies and documents patient(s) readiness to learn, barriers to learning, and preferred method of education. Provides educational materials based on these findings. • Ensures that supplies and equipment inventory is adequate to meet practice needs; paying attention to integrity of equipment and expiration dating of supplies. • Follows appropriate procedure for obtaining and returning/cleansing/disposing of equipment and supplies per infection control policy. • Ensures all specimens are accurately labeled and processed correctly per policy. • Reviews provider messages/desktops in a timely manner; independently completing tasks within MA's job responsibility per practice and relaying relevant information to provider as appropriate. • Demonstrates ownership and accountability of any errors by reporting to supervisor and per policy. • Utilizes appropriate personal protective equipment as determined by the patient's clinical presentation and per infection control policy. ADMINISTRATIVE FUNCTIONS: • Assists administrative/office staff with sharing phone call coverage, scheduling of appointments, and making referrals as determined by the practice leadership. Is proficient in telephone messaging and documentation per policy. • Demonstrates effective and courteous customer, physician practice staff, and ancillary staff communication skills. • Responds to all calls and electronic messages promptly and courteously. • Responds to and resolves issues promptly through effective communications and refers patients to appropriate practice leadership for follow-up as appropriate. • Accountable for adherence to JC, CMS, Population Focused Care, OSHA, CDC, state regulations, and clinic policies and procedures. Reports any noted compliance concerns within practice to appropriate leadership. • Proactively focuses efforts and energy on successfully attaining goals and objectives to maximize patient care, health care cost containment, and practice flow • Consistently meets customer needs by continuous professional growth, displaying competency in skills required to perform duties, and by strictly adhering to policies and procedures, compliance, and quality measures. • Patient Confidentiality is protected at all times. • Utilizes proper body mechanics and knowledge of safe patient handling policies to ensure personal safety. • Maintains a professional demeanor both inside and outside of the workplace. OTHER RESPONSIBILITIES: Assist other staff and providers as required with special projects and requests. Float to other departments as needed to cover Medical Assistant duties in employee absences.
Other Information:
Graduate of an accredited two-year Medical Assistant program or Or certified by the NHA or AAMA preferred. For those not certified, National certification must be successfully attained within 6 months of employment and maintained after completion of certificate or degree program to meet compliance to perform in this position.
Competencies and Skills
Behaves with Integrity and Builds Trust: Acts consistently in line with the core values, commitments and rules of conduct. Leads by example and tells the truth. Does what they say they will, when and how they say they will, or communicates an alternate plan.
Cultivates Respect: Treats others fairly, embraces and values differences, and contributes to a culture of diversity, inclusion, empowerment and cooperation.
Effectively Communicates: Listens, speaks and writes appropriately, using clear language. Communication methods are fitting to the message(s), audience, and situation and follow-ups are regular and timely. Shows that important (non-) verbal information is absorbed and understood and asks further questions to clarify when necessary. Expresses ideas and views clearly to others and has ability to adjust use of language to the audiences' level.
Fosters Accountability: Creates and participates in a work environment where people hold themselves and others accountable for processes, results and behaviors. Takes appropriate ownership not only of successes but also mistakes and works to correct them in a timely manner. Demonstrates understanding that we all work as a team and the quality and timeliness of work impacts everyone involved.
Practices Compassion: Exhibits genuine care for people and is available and ready to help; displays a deep awareness of and strong willingness to relieve the suffering of others.
Resolves Conflict: Promptly acts to find alternatives/solutions when team members disagree. Addresses issues in a direct, honest, and appropriate manner. Handles conflicting interests diplomatically and helps to solve them. Transforms difficult situations into teachable moments using respect and accountability .

Education
Required High School Diploma/General Educational Development (GED)Graduate of an accredited two-year Medical Assistant program or Or certified by the NHA or AAMA preferred. For those not certified, National certification must be successfully attained within 6 months of employment and maintained after completion of certificate or degree program to meet compliance to perform in this position.

Working Conditions
Prolonged periods of sitting.
Prolonged periods of standing.
Prolonged periods of walking.
Lifting, moving and loading 20 to 30 pounds.
Potential exposure to abusive and/or aggressive people.
Equal Opportunity Employment
We are an equal opportunity employer and all qualified applicants will receive consideration for employment without regard to race, color, religion, age, disability status, gender, sex, sexual orientation, gender identity, ancestry, protected veteran status, national origin, genetic information or any other legally protected status.