Medical Assistant – Certified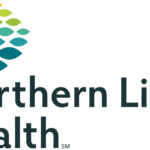 This position is eligible for a $2,000 (minus tax) sign on bonus that is paid out in one lump sum. Requires 1 year commitment.
*Current employees of any Northern Light Health Organization or those with service breaks of less than one year are not eligible for a sign-on bonus*
Summary:
Reports to the Practice Manager, provides patient care that meets the psychosocial, physical, and general aspects of care as directed by the physician and/or registered nurses. Communicates with the patient care team, patient, and families in a manner that reflects professional expectations. This position will work collaboratively with the RNs/Director on the day-to-day review of patients orders.
Responsibilities:
• Completes a medical history from the patient/family in accordance with practice requirements. • Accurately takes and records vital signs in a timely fashion. • Recognizes and responds to emergencies appropriately. • Prepares patient for examination appropriately. • Explains treatments and procedures to patients and family, ensuring their understanding. • Collects and prepares lab specimens using proper collection and identification techniques. • Performs EKG's as ordered in applicable areas. • Manages all EAR tasks and Provider orders within their scope of certification. • Maintains accurate medication and immunization records on new and established patients. • Demonstrates the ability to document pain using an age appropriate pain scale. • Demonstrates the ability to listen, comprehend, understand and communicate patient's needs. • Proactively provides/promotes a safe patient environment and reports problems. • Performs clerical duties in assigned work areas as directed by the RN/Director. • Participates in practitioner's plan of care. • Records patient data to identify each patient's age specific needs and incorporates those needs in the plan of care. • Assists in communicating the medical plan of care as indicated by the patient's response to the objectives, overall plan appropriateness and effectiveness. • Collaborates with practitioners, nursing, and manager to meet the needs of the constant patient flow. • Collects, reviews, and communicates pertinent patient information for next day's schedule. • Performs equipment checks as needed by practice policy. • Oversees the cleaning, sterilization and maintenance of needed supplies and equipment. • Collaborates with practitioners, manager, nursing and other staff to meet the needs of constant patient flow. • Reviews patients orders, ensuring appropriate diagnosis based on orders to mitigate Medical Necessity denials. • Introduces and identifies self as CMA. Treats patients and their families with respect and dignity. Identifies and addresses psychosocial, cultural, ethnic and religious/spiritual needs of patients and their families. • Assists practitioners with patient examinations, as directed. • Implements practitioner orders for the delivery of care in a timely, coordinated manner inclusive of working collaboratively with CCOM. • Uses aseptic technique when providing appropriate patient care (caths, dressings, suture removal) in applicable areas. • Assists in meeting quality measures for meaningful use and other governing entities. • Administers medication (PO, IM, SL, subq, intradermal) in a safe and timely manner per policy 100% of the time. This includes, but not limited to: verifying identification of the patient AND obtaining verbal verification of identity (name and DOB) from the patient or family, as appropriate. • Provides the patient/family with verbal and written information about medications as needed, particularly newly prescribed medications. • Orders prescription renewals/refills with pharmacy consistent with policy. • Documents changes in patient condition as appropriate. • Documents patient response to medication, treatments and clinical action and education.
Other Information:
Certified Medical Assistant Certification Required.
Competencies and Skills
Behaves with Integrity and Builds Trust: Acts consistently in line with the core values, commitments and rules of conduct. Leads by example and tells the truth. Does what they say they will, when and how they say they will, or communicates an alternate plan.
Cultivates Respect: Treats others fairly, embraces and values differences, and contributes to a culture of diversity, inclusion, empowerment and cooperation.
Fosters Accountability: Creates and participates in a work environment where people hold themselves and others accountable for processes, results and behaviors. Takes appropriate ownership not only of successes but also mistakes and works to correct them in a timely manner. Demonstrates understanding that we all work as a team and the quality and timeliness of work impacts everyone involved.
Practices Compassion: Exhibits genuine care for people and is available and ready to help; displays a deep awareness of and strong willingness to relieve the suffering of others.

Education
Required High School Diploma/General Educational Development (GED)

Working Conditions
Potential exposure to hazardous materials.
Extend body and limbs to reach items.
Prolonged periods of sitting.
Prolonged periods of standing.
Prolonged periods of walking.