Phlebotomy Program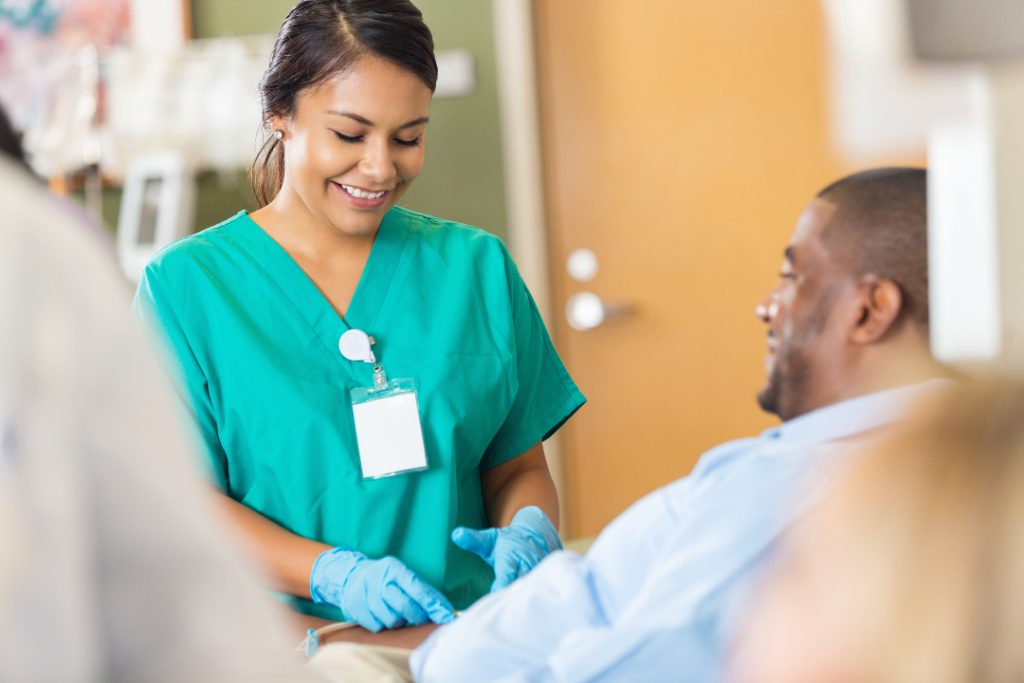 The Phlebotomy Program prepares individuals for entry-level positions in health care settings obtaining blood samples from patients to be used in laboratory testing.  It also advances the skills of many already in the Health Care Industry. This course covers basic medical terminology, anatomy, laboratory math, blood composition, infections control, and hands-on phlebotomy training using needles, syringes, vacationer tubes and other equipment.
Phlebotomy Program Details:
40 Hours of Classroom and Lab Instruction
16 Clinical Hours
Learn safe practices and techniques in phlebotomy.
Practice hands-on training in a student lab and in clinical settings at EMMC.
Graduates of this program receive an Award of Completion and CEUs.
Tuition – $760 per person
Liability insurance fee – $13
Estimated textbook – $111
Criminal background check (to be completed with application) – $75, additional fees may be charged for additional names and addresses in the past seven years.
Classes are held on Tuesday and Thursday evenings from 6-8pm for 10 weeks. Clinical rotations are scheduled for two consecutive 8-hour days. Clinical will be scheduled to follow completion of class and lab time.
Please review the following before applying:
EMCC Intro to Phlebotomy Entrance Checklist
---
Apply Now!
To apply for the Intro to Phlebotomy Program, please complete and submit the following.
Email, fax, or mail completed materials to:
Immediately following the deadline date applicants are contacted to set up a brief interview. Applicants will then be notified by regarding his or her acceptance into the program.
In the event that we receive more qualified applicants than available seats in the class, some students may be accepted into the course, but deferred to the next semester. 
The application deadline for the Fall semester is August 3rd.  Classes begin in September. 
The application deadline for the Spring semester is  January 18th.  Classes begin in March.