Microcredentials
What is a Digital Microcredential?
A Digital Microcredential is a new type of credential that provides an avenue for anyone to complete pathways of learning through non traditional routes. Digital Microcredentials make learning visible and are ideal for those looking to strengthen their skill sets. Maine's labor force needs to be up-skilled over the next decade and this new model seeks to do so in a unique way. EMCC partners with the Maine Community College System (MCCS), the University of Maine System and other institutions and community partners in developing this new model.
Visit this page to learn more about all our microcredentials.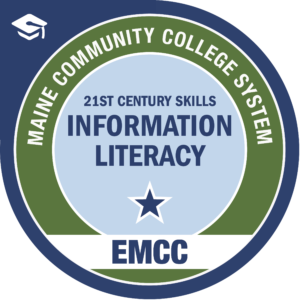 INFORMATION LITERACY
Earners of the Level 1 Information Literacy microcredential have demonstrated an understanding of the EMCC Library environment and are able to use this knowledge to support their research process for a variety of purposes.
---

CODING BASICS
Earners of the Coding Basics badge have a fundamental understanding of basic programming terms and concepts and the ability to create functional code using object-oriented programming concepts.
---

LIFE READY
Earners of the Life-Ready microcredential have demonstrated a basic understanding of life skills that provide a foundation for future success in educational and workplace environments.
---

AMC BADGE
Earners of the AMC Food & Lodging Professional microcredential have demonstrated an advanced understanding of the ecotourism industry as a whole, and the principles of high-quality food service delivery and lodging operations as defined by AMC.
---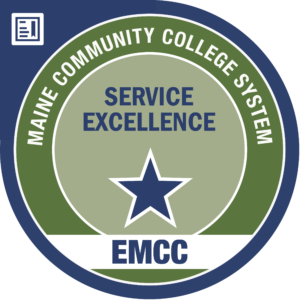 SERVICE EXCELLENCE
Earners of the Service Excellence microcredential have an advanced understanding of the behaviors necessary to provide high-quality service experiences and how to apply these behaviors in their interactions with others.