Badge
What is a Digital Badge?
A Digital Badge is a new type of credential that provides an avenue for anyone to complete pathways of learning through non traditional routes. Digital Badges make learning visible and are ideal for those looking to strengthen their skill sets. Maine's labor force needs to be up-skilled over the next decade and this new model seeks to do so in a unique way. EMCC partners with the Maine Community College System (MCCS), the University of Maine System and other institutions and community partners in developing this new model.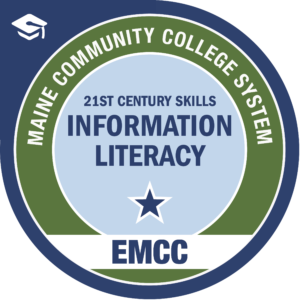 For more information contact Cynthia Young, cyoung@emcc.edu.
---
For more information contact Hal Casey, hcasey@emcc.edu
---
For more information contact Megan London, mlondon@emcc.edu
---
For more information contact Dan Crocker, dcrocker@emcc.edu
---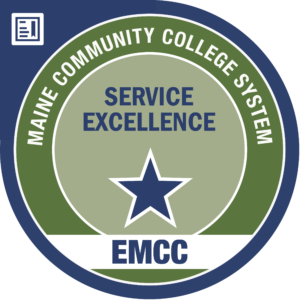 For more information contact Megan London, mlondon@emcc.edu