Tutoring
Tutoring is still available to all students while we have shifted to remote instruction due to COVID-19. Any EMCC student looking for tutoring for the summer and fall 2020 semesters should email Jeremy White at jwhite@emcc.edu.
Whether you are struggling in your math class, or just looking for a little help in your anatomy class, you are already making a great choice by inquiring about tutoring at EMCC! You can download this information and save it to your desktop.
Who is the tutor coordinator?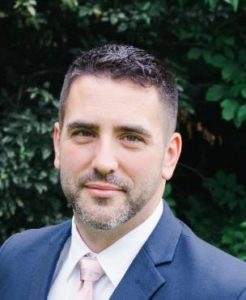 Jeremy White is the tutor coordinator for EMCC. He supervises all the tutoring for the college and is here to help you pass all your classes! You can reach Jeremy at jwhite@emcc.edu, 207.974.4607 or stop by his office in the Student Success Center in Maine Hall.
How does tutoring work?
Step 1: Look at the "tutoring grid" here on the whiteboard next to Jeremy's office to determine which tutor can help you in the specific class you need help in.
Step 2: Find that tutor's availability on the bottom half of that grid to see if their schedule fits yours.
Step 3: Come to the Student Success Center at a time when you are both available. Introduce yourself to the tutor, and get tutored! You do not need to set up an official appointment with them, just come on in!
Do I need to request a tutor?
You DO NOT need to request a tutor. You can always walk in and meet with whoever is available. However, requesting a tutor helps to provide better tutoring services because the center can figure out what topics and times are in the highest demand, and help serve you better.
You can request a tutor one of three ways:
Swing by Jeremy's office and talk with him about what you are looking for
Complete the Tutor Request Form located outside Jeremy's office. Slip it under his door if he isn't there.
Submit a request for tutoring through MyEMCC. Login to MyEMCC, click on forms across the top, click on the "request to be tutored" link, submit.
What if I need help in a class you don't have a tutoring list for?
Let Jeremy know if you need help in a class that is not listed on the grid. Some of our tutors have skill sets that go beyond what is listed on the grid. Bottom line, Jeremy will find someone who can tutor you, even if that means hiring someone new.