Tutoring
Any EMCC student looking for tutoring should email Jeremy White at tutoring@emcc.edu or fill out a tutoring request form.
Whether you are struggling in your math class or just looking for a little help in your anatomy class, you are already making a great choice by inquiring about tutoring at EMCC!
Who is the tutor coordinator?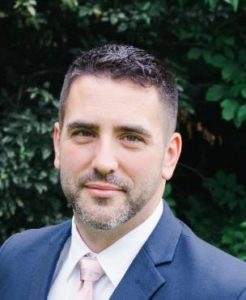 Jeremy White is the tutor coordinator for EMCC. He supervises all the tutoring for the college and is here to help you pass all your classes! You can reach Jeremy at tutoring@emcc.edu, 207.974.4607.
Tutoring
At this time, we are offering both in-person and online tutoring through Zoom.  Students seeking in-person tutoring can email tutoring@emcc.edu, fill out a request form, or stop in at the Student Success Center in Maine Hall.
To receive online tutoring, you should start by filling out a request form or emailing tutoring@emcc.edu. You will then be linked up with a tutor who will start a discussion with you about tutoring. Once the details are finalized, the tutor will create and email you the Zoom link for your tutoring session.
Click here to see the current tutoring schedule.
Student Tutoring Contracts
With this description:  Any student receiving tutoring at EMCC must sign a student tutoring contract before receiving tutoring. Click here to fill out and sign the contract.
Want to work as a tutor?
The Student Success Center is looking to hire 2nd year (or beyond) students at EMCC who are work-study eligible to be peer tutors. This is a paid position with flexible hours.  Get paid while padding your resume! Click here to apply.