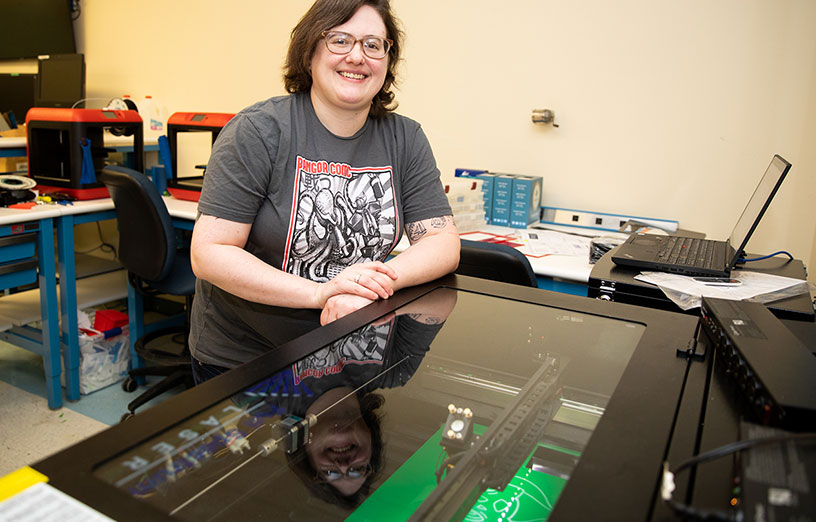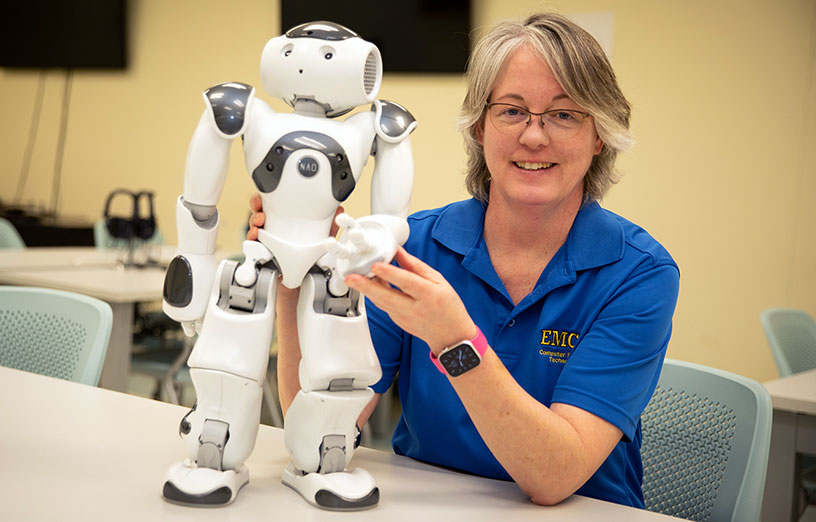 About Our Sciences, Engineering, & Mathematics Pathway
STEM careers are among the fastest-growing careers and rely heavily on problem solving, analytical thinking, and the ability to work independently. We'll teach you the key skills needed in today's workplace. Many graduates go on to earn advanced degrees to become scientists, engineers, statisticians, economists, and more.
What training and programs are available?
Short-term Training
EMCC is a leader in delivering short-term training courses that provide learners with opportunities to earn digital badges. When a business approaches us with a need, we're ready to respond.
Visit our non-credit and continuing education opportunities to find the perfect training opportunity!
Associate Degrees & Certificates
Earn a degree or certificate and enter the workforce or continue your education at a four-year college.
START HERE. GO ANYWHERE.
92% of EMCC graduates get a job or continue their education within 3 months of graduation.
LAUNCH YOUR CAREER
EMCC graduates have started their careers at top-notch employers such as:
Emera
General Electric
Jackson Laboratory
LaBree Bakery
Puritan Medical Supply
Sappi North America
St. Croix Tissue
CONTINUE YOUR EDUCATION
EMCC graduates have used our transfer agreements to continue their education at:
University of Maine Orono
"As a student at EMCC I am currently enrolled in the Electricians Technology program. Over the last few summers, I worked in construction building houses and over that time learned a lot about the different role's electricians, framers, plumbers, and earthwork people performed in the process of building a home. The electrical work was so fascinating to me that I decided to enroll and the learn the trade for a living. I hope to one day become a master electrician and start my own business in the field. Since starting the program, I haven't been working as much and as a result run low on resources to support my goals. The MEMIC Veterans Scholarship will help with the finical aspect of supporting my continued education and ensure I can become a licensed electrician."
Andrew M.
Electricians Technology Program
"I am sincerely grateful for scholarships which allow me to continue my education at Eastern Maine Community College in the Electrical and Liberal Studies programs. I am currently a senior in the electrical program and plan to graduate, and obtain my Journeyman's license. While I attend Eastern Maine community College, I am also working full time as a maintenance technician to help pay for my tuition and supplies. It is not always easy to juggle school and work, and I am truly grateful for the assistance that I am receiving from the college and the scholarships. "
Jason S.
Electricians Technology Program