EMCC 2023 Student of the Year announcement
March 21, 2023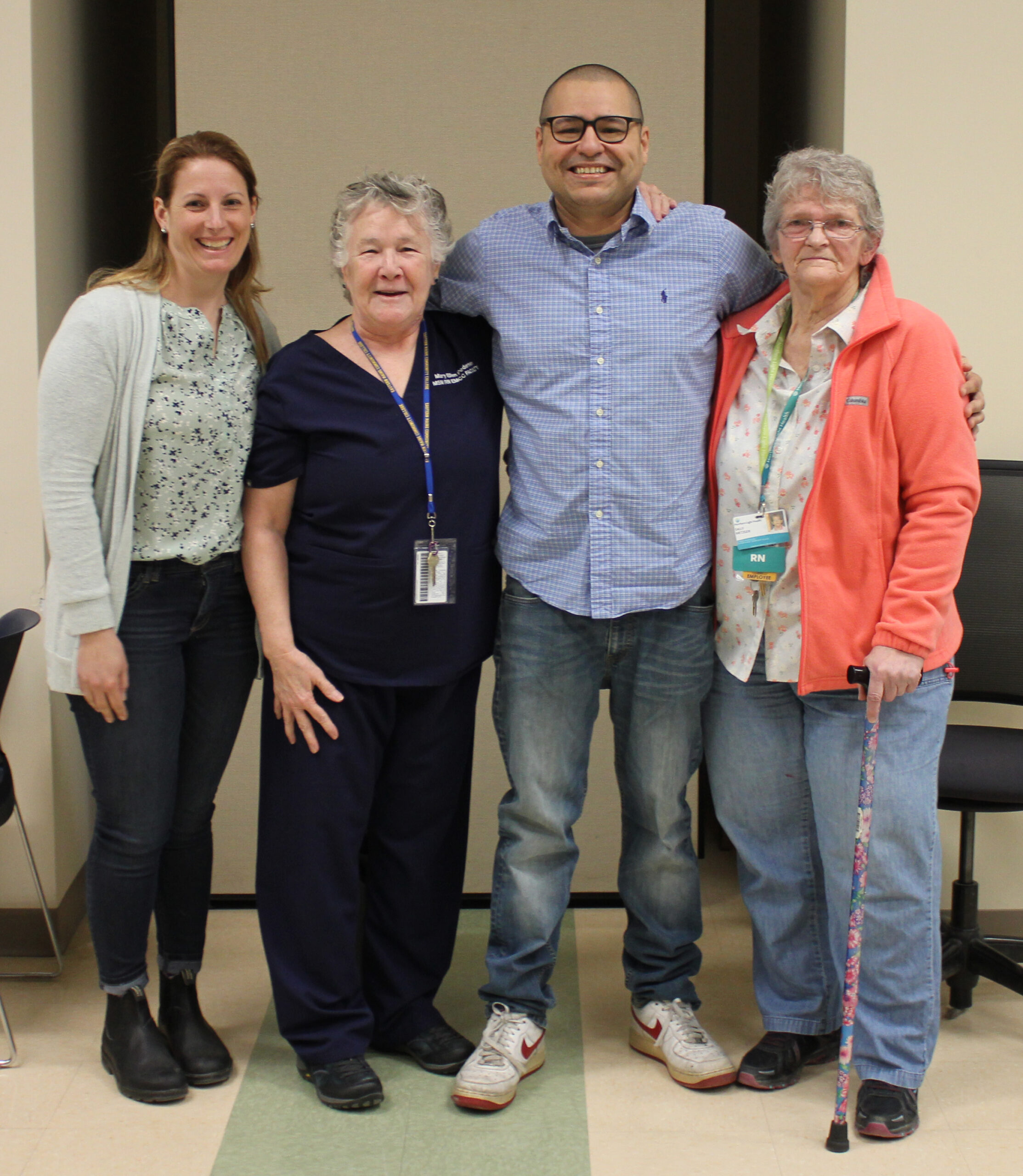 Eastern Maine Community College (EMCC) is proud to announce that Nursing student Aquiles Antonio Lopez, has been selected as EMCC's 2023 Student of the Year.
Aquiles is receiving this honor based on his demonstrated academic success, contribution to his school and community, and the nominations of faculty and staff.
As a Nursing student and a resident of Millinocket, he has demonstrated the qualities of one who genuinely cares for the community. His successes as a respected student, in working with his peers on campus and in clinical settings, and his leadership and team-building skills are very evident.
Aquiles goes above and beyond. He has worked hard to learn about his future profession, but also to help out his peers when there is a need. He is meticulous with his school work, articulate when making a point in class, and a consummate professional when providing care. He will be an asset to the profession of Nursing and the community he serves.
Aquiles is profoundly committed to the profession of nursing and his desire to be a strong and wise nurse. Time and time again he is "the volunteer" that will step up to the plate in the classroom to give an example or change teams to help out the system. He is a great team member.
Before entering nursing school, Aquiles worked as a software engineer for 12 years first in avionics for the Navy and then writing software for slot machine games in Las Vegas. Aquiles claims to be an indoor nerd, who enjoys playing his acoustic guitar, watercolor painting, and whittling. These hobbies help him to relax. He is looking forward to the time when he can give back to those in need through his nursing career.
As the EMCC Student of the Year, Aquiles will be celebrated with other community college students as representatives of our outstanding community college graduates. The Maine Community College System will also recognize the students of the year for all our community colleges in late April.
Congratulations on this well-deserved award!