EMCC hires former District Rep. and Executive Director as new Dir. Of Workforce Development
December 11, 2019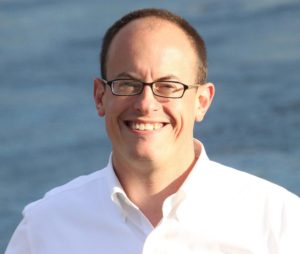 Eastern Maine Community College is proud to announce the hiring of the new Director of Workforce Development, Chris Winstead.
Chris has served as the Executive Director for Piscataquis County Economic Development Council (PCEDC) since 2015. PCEDC's mission is stimulating long-term sustainable economic development and growth throughout the region. As Executive Director, Chris' responsibilities included managing economic strategy for the county, providing assistance to communities as the technical advisor on the Community Development Block Grant program, assisting local businesses with resource identification and engagement, and providing grant assistance from initial strategy development to financial management following a successful award.
Before joining PCEDC, Winstead served as District Representative for former Congressman Michael Michaud. During his tenure with the Congressman's Bangor office, his focus was on business and economic development within the rural communities of Maine, helping to link individuals, businesses and non-profits with federal, state and private sector resources.
Prior to joining Congressman Michaud's office, Winstead worked in the banking industry for eight years for two local community banks, first as a retail banking lender for Merrill Merchants Bank and later as a branch manager for Bangor Savings Bank.
Mr. Winstead's community involvement includes current board membership with Penobscot Community Health Care, Eastern Maine Development Corporation, GrowSmart Maine, and the Economic Development Council of Maine.  Additionally, for the last nine years, Chris served as a fund advisor for the Maine Community Foundation Equity Fund.
Dr. Lisa Larson, President of Eastern Maine Community College says, 
"Adding Chris to our team at EMCC will only strengthen the already robust bond the college has with surrounding communities and business partners. He has been a champion of developing communities in Maine, and we are thrilled that he will be able to continue that passion at EMCC."