News Center Maine Previews EMCC Graduation
May 15, 2019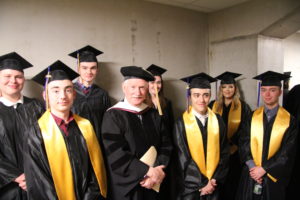 BANGOR, Maine — One of the busiest graduation weekends of the year in Maine kicked off with Eastern Maine Community College's commencement ceremony at the Cross Insurance Center in Bangor on Friday.
Students received associates degrees, and some received certificates for specific trades they studied at EMCC.
NEWS CENTER Maine's Bill Green delivered commencement address at EMCC's 52nd annual commencement ceremony. In his speech, Green discussed his own experiences living and working in Maine, as well as his excitement for the graduate's entrance into the work force with experience in much needed positions across Maine.
Read the whole story and watch the preview of the evening here.