December 20, 2019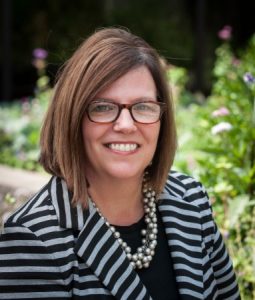 Fall semester 2019 has come to a close.  The work continues with grading and spring course preparation. Spring registration continues, some students are preparing for their next journey beyond EMCC while other individuals are excited to join EMCC to start their own journey towards their educational goals. It has been a great semester.  Much has been achieved that helps our students to thrive and succeed.  Thank you. 
I want to take some time to touch on all that we have to be thankful for as an institution and to reflect on our many accomplishments this semester and how each related to our goals of CONNECTING, ENGAGING, and TRANSFORMING the education of our students and the very nature of EMCC as an institution. But first, I want to thank our outstanding faculty, staff, and students – for all that we have achieved together this semester.  We are a remarkable institution BECAUSE OF EACH OF YOU.  You have us think each day what it means to be an excellent institution and challenge us to improve in ways that are meaningful.  You make EMCC a dynamic place to learn and work.
We are looking forward to our Signing Day on Wednesday, March 25th.  Last year's inaugural event was truly wonderful.  There will be three sub-committees planning this year's event that will bring new students, our programs, and business and industry partners together to highlight our programs, our students, and our successes.

Business and Industry support continues to help us to provide excellent educational experiences.  Most recently, Freightliner donated a truck to the Diesel, Truck and Heavy Equipment program.  We are also grateful to Northern Light as they continue to support the Surgical Technician program with personnel as well as providing clinical sites and access to simulation training facilities.  It is also wonderful that our business and industry partners provide meaningful experiential learning experiences from Habitat for Humanity to the many unique criminal justice experiential learning opportunities with our local law enforcement agencies.  It was also wonderful to hear from so many business and industry partners through our master facilities planning process.  Their feedback is helpful in this important work.
The Student Senate had a busy semester in promoting student engagement through clubs and organizations as well as extending student support in very meaningful ways.  Their Trunk or Treat event was amazing. It was so great to see their planning and efforts have excellent results.  They also continue to lead initiatives around food insecurity, providing food baskets in November and are supportive of the food shelf that is now located outside of our TRiO offices.

Both the Katahdin Higher Ed Center and the Penquis Higher Ed Center continue to be critical resources in their communities offering adult education and this year will use system support to provide EMS courses at both sites. 

Thank you to the Student Success team for providing so many events and engagement opportunities for students.  The Fishbowl Series has been great.  I encourage you to visit the Student Success Center and our partners.  The Lunch and Learns continue to be very well attended with timely sessions that help our students.  Health and Wellness week was also a wonderful way to help students through finals.

The library is continually providing opportunities for students to meet and study, improve their information literacy and research skills, learn design thinking skills, read and study or visit the John Rohman Art Gallery.  I hear there is a great show coming up next semester.

The Business office continues to provide one-on-one support to help students with overdue bills.  This is challenging work that requires an understanding of financial aid processes and appreciating the many challenges students face when juggling college, families, and work.  Their results have helped many students continue their studies rather than feeling they have no choices.  I also appreciate the efforts to improve student's understanding and view of their semester bill.  This has long been a challenge and not easy to read or comprehend.  Nicely done!

Kudos to the Community Engagement Committee for creating and hosting two fun events – the Tailgate party in October and the Holiday party just last week.  Both have been so wonderful.  I encourage you to attend one of their events and or share your ideas with them.
It was exciting earlier this year to be rated the #1 community college in Maine by Niche.com. These rankings are a result of a comprehensive collection of data including student reviews, employment after graduation, student to faculty ratios, quality of life in Bangor, and more. We continue this commitment because when our students are successful, everyone is successful.

We are excited to offer new courses and programs over the next semester and year including Chemistry offerings and new certificates in Human Services and Education.  Governor Mills has shared her thanks, through the system office, for our faculty's work in creating this certificate as it will prepare individuals with critical skills in dealing with one of the state's most serious issues – addiction. 

The transformation of our IT department and infrastructure continues to uncover new opportunities for change and growth.  Information gathering and planning is underway to allow us to prioritize the work ahead. 

We continue to focus on our facilities. The updates to McCorkill Dining and the Eagle's Nest continue. Recently, as part of a long-range city plan, we signed off an agreement and easement plan for the city of Bangor to create a walking path behind Rangeley Hall providing connections to trails and other walking paths throughout the city.
This is just a sample of the many highlights from this semester.  While I am certain that I have not captured all the great things that have taken place and have helped us propel forward, please know I am grateful for each of them and more grateful for the continued work to achieve more. I wish you a joyful and restful holiday season. You deserve it. I hope you can spend time with family and friends; to reflect on 2019; and to find much to be thankful for as we end another year. I wish you all the best in these final weeks of December and in the coming new year.
Eastern Maine Community College