Environmental Service Tech- Housekeeping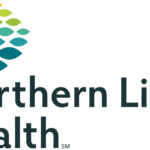 Hiring for All Shifts and Schedules
Sign on bonus: This position is eligible for a $1,000 sign on bonus.
Current employees of any Northern Light Member Organizations or those with a service break less than one year are not eligible.
Summary:
POSITION SUMMARY: Responsibilities include; ability to execute all duties performed by Housekeeper I position to include patient room and office cleaning, critical area cleaning to include operation rooms, etc., discharge patient room cleaning, – Floor maintenance duties, transport and removal of all types of waste to include recycling material, general trash, medical waste, chemo. waste, P-waste, etc., perform minor furniture moves, exchange and launder cubicle curtains, provide supplies for department employees, other departments and patients, and any other duties assigned by Supervisor.
Responsibilities:
• Cleans assigned areas. Includes any of all of the following but not limited to: washing walls, ceilings, lights, windows, bathrooms, cubicle and room curtains, furniture, carpets, refinishing hard-surfaced floors
• Uses and maintains power cleaning equipment such as floor scrubbers, buffers, carpet and other cleaning machines
• Replenishes supplies/paper goods in patient rooms, waiting areas, conference rooms, and bathrooms
• Removes trash, biomedical waste, and recycling from designated areas, at the scheduled times – adheres to all polices regarding sorting, proper handling, and disposal, and labeling of biomedical waste, recycling, and sharps containers.
• Performs conference room set ups
• Performs discharge and/or daily cleaning of patient rooms, upon request
• Timely response to discharge cleaning
• Cleans and disinfects trash carts, cubes, and compactors
• Demonstrates efficient use of time when completing assignments
• Participates in special events, provides small office moves, delivers supplies, materials and other reasonably related duties
Competencies and skills:
Essential:
* Behaves with Integrity and Builds Trust: Acts consistently in line with the core values, commitments and rules of conduct. Leads by example and tells the truth. Does what they say they will, when and how they say they will, or communicates an alternate plan.
* Cultivates Respect: Treats others fairly, embraces and values differences, and contributes to a culture of diversity, inclusion, empowerment and cooperation.
* Fosters Accountability: Creates and participates in a work environment where people hold themselves and others accountable for processes, results and behaviors. Takes appropriate ownership not only of successes but also mistakes and works to correct them in a timely manner. Demonstrates understanding that we all work as a team and the quality and timeliness of work impacts everyone involved.
* Practices Compassion: Exhibits genuine care for people and is available and ready to help; displays a deep awareness of and strong willingness to relieve the suffering of others.
Credentials:
Education:
Essential:
* No Minimum Requirement
Working conditions:
Essential:
* Potential exposure to hazardous materials.
* Potential exposure to noise levels being uncomfortable.
* Potential exposure to very hot or cold temperatures.
Equal Opportunity Employment
We are an equal opportunity employer and all qualified applicants will receive consideration for employment without regard to race, color, religion, age, disability status, gender, sex, sexual orientation, gender identity, ancestry, protected veteran status, national origin, genetic information or any other legally protected status.