The Writing Center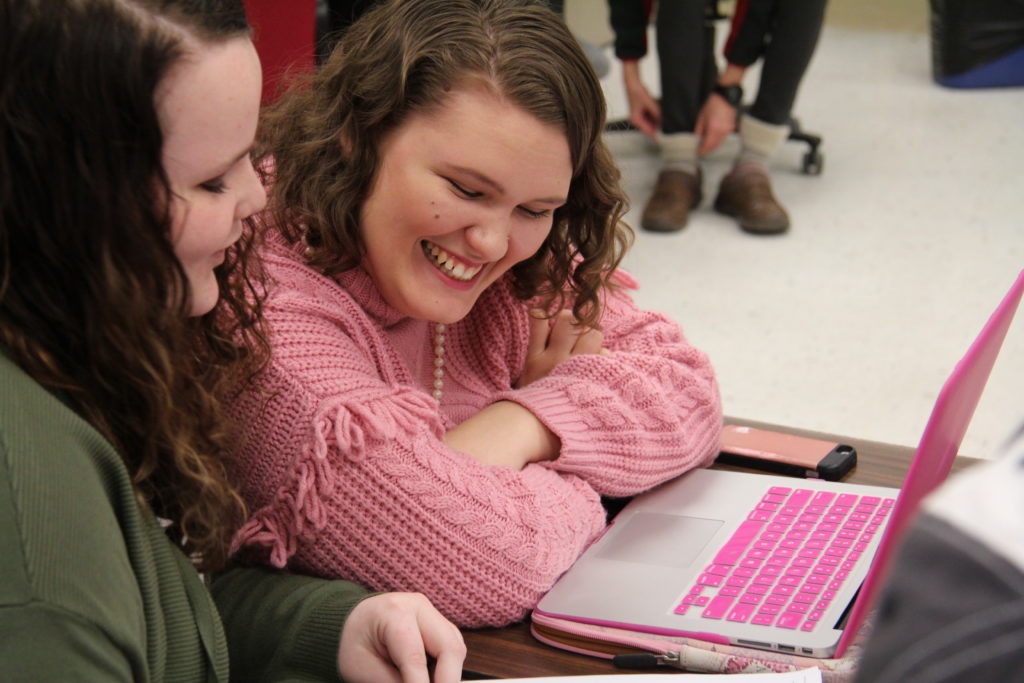 The Writing Center at EMCC is located in Room 125 Maine Hall. The spacious room contains a center table where students work with English department Faculty and each other in informal partnerships and small groups. Computers for student use line the periphery of the room and are connected to a printer also housed in the Writing Center. Students may come into the Center to read, plan, draft, and print their work—all with the support of faculty who teach writing on the premises!
The Writing Center will be adding Peer Tutors this spring 2019 through the English department's new Advanced Composition course, ENG-205. This course allows students to further master composition skills, learn the history behind writing centers, become cognizant of current composition theory, and conduct quantitative research in the field. This course also includes a lab that will train students as peer tutors for EMCC's Writing Center and for any future tutoring opportunities they may wish to undertake. As such, ENG-205 has been designated a capstone course for both Liberal Studies and Education students at the college.
Come visit the Writing Center as we continue to grow and strengthen student writing at EMCC!
Summer Hours:
May 28th – Aug 15th
Monday/Wednesday from 11am – 1pm
Tuesday/Thursday 12:30pm – 1:30pm