Digital Graphic Design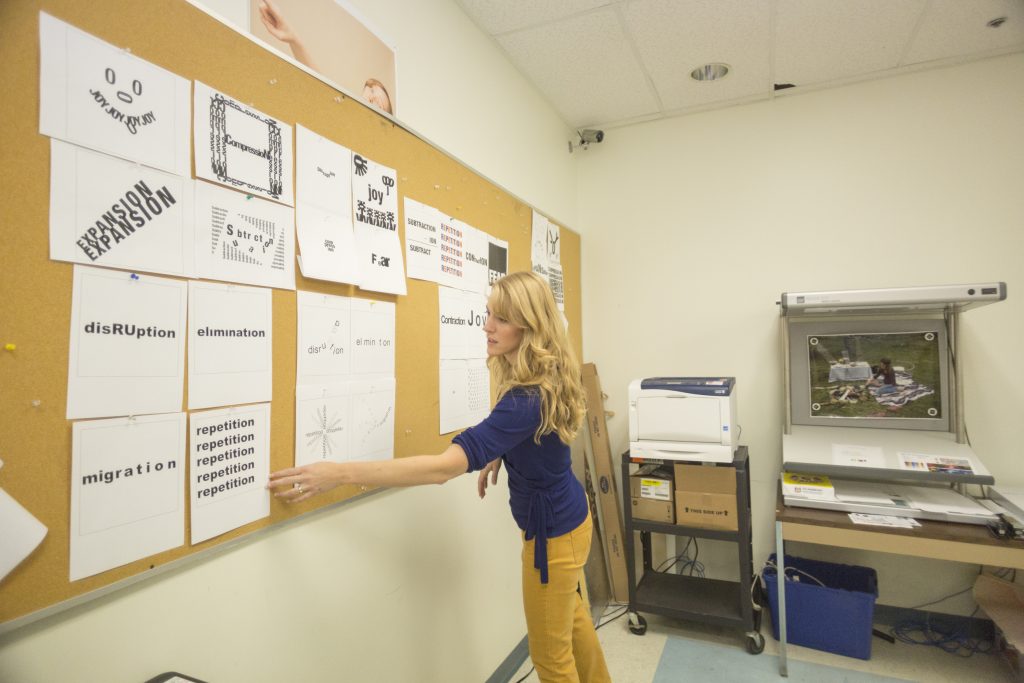 Digital graphics is all around us—from ads in magazines and logos on coffee cups to tee shirts you see on the streets and political signs posted at election time. At EMCC, we offer a program in Digital Graphic Design to fit the ever-expanding opportunities in this rewarding field. Our associate in applied science degree in Digital Graphic Design is designed to prepare students for employment as designers who work with printed and digital media.
Digital Graphic Design professionals utilize advanced technology to create visual and multimedia presentations. They interact with other professionals, clients, customers, and managers. They market and sell products, including their own talent. Digital Graphic Designers need skills in cognition, technology, art, business, and interpersonal relations in order to succeed. Students entering the job market will be hired as graphic designers, photographers, print media designers, illustrators, and web designers.
---
Learning Objectives
The Digital Graphic Design program will meet the following objectives:
Provide students specific cognitive skills by acquiring knowledge through creative, artistic, and logical means.
Provide students a highly creative, original, intuitive, and perceptive environment in which they are able to envision a project from beginning to end. At the same time, they must be able to solve complex problems, make judgments and decisions, and think logically and critically.
Provide students skills in time management and organization while working on multiple projects simultaneously with strict deadlines.
Provide students with technical proficiency, business skills, production processes, and the knowledge to apply these aspects to careers in Digital Graphic Design or related graphic design fields.


---

Prerequisites

Algebra I required.