Computer Technology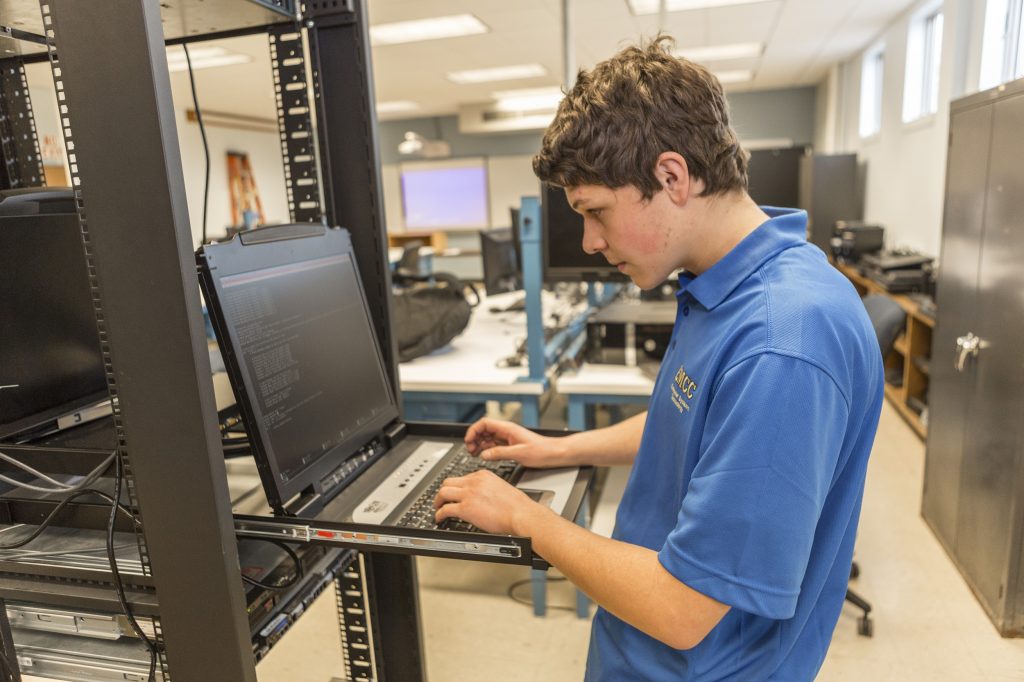 The Computer Technology field is ever-growing and changing, requiring motivated problem solvers in today's technology-driven world. The Computer Technology Associate in Applied Science Degree program is designed to prepare students for entry-level positions within Information Technology (IT). There are two Associate Degree program options, Networking and Coding.
Students will receive a solid foundation in a variety of different areas including systems hardware and software, network design and management, customer service, and information security. Graduates are prepared to assume a variety of positions such as desktop support, help desk technician, network installer, network technician, network administrator, information security, network security, and technology trainer.
---
Key Learning Objectives
Graduates with the Associate in Applied Science Degree in the Computer Technology Program should be able to:
Install, configure, troubleshoot, maintain, and upgrade personal computer systems hardware and software.
Effectively design and manage networks and efficiently operate them.
Use effective troubleshooting strategies and techniques in corrective a variety of computer system hardware and software problems.
Install, configure, navigate, and manage modern client and server network operating systems.
Design and build effective web sites.
Define and describe the physical factors that affect data communications media.
Select the most feasible alternative voice and data communications technologies for specific business applications from the various technologies available.
Interact appropriately with customers, coworkers, and the general public in a service-oriented industry.
Develop and deliver training for system users.
---
Prerequisites
Algebra I and Algebra II are required.
---
Program Options