Medical Assistant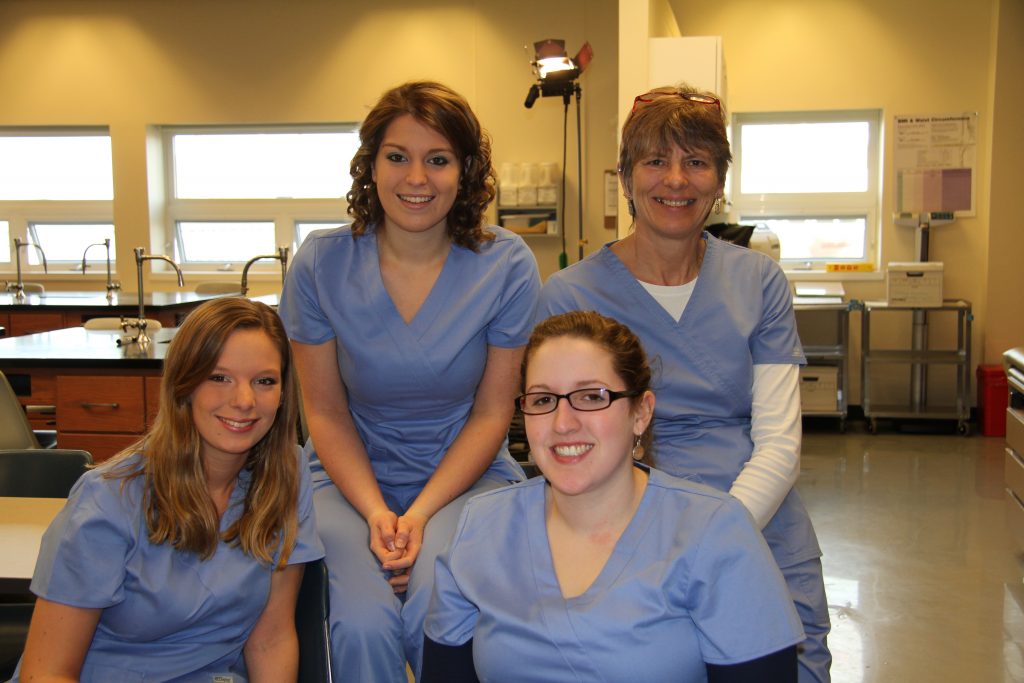 Medical Assistants are multi-skilled allied health professionals specifically trained to work in ambulatory settings such as physicians' offices, clinics, and group practices, performing administrative and clinical procedures. Students are provided with extensive hands-on training in both entry level and advanced medical assistant competencies in accordance with the American Association of Medical Assistants (AAMA) Essential Guidelines. Graduates of the program are eligible to sit for the Certified Medical Assistant (CMA) national certification exam administered by the American Association of Medical Assistants (AAMA).
The Medical Assisting Program is accredited by the Commission on Accreditation of Allied Health Education Programs (CAAHEP), 1361 Park Street, Clearwater, FL 33756; 727-210-2350; www.caahep.org.
Most MAS courses are offered in both day and evening formats.  However, in the final semester the clinical portion of MAS 231 (practicum) is offered only during the day Monday through Friday.
---
Prerequisites
Algebra I and Biology with Lab required.
---
Outcome
5-Year Average 2012 – 2016
Placement
86.02%
Graduate Satisfaction
100%
Employer Satisfaction
100%
Exam Passage Rate
90.91%